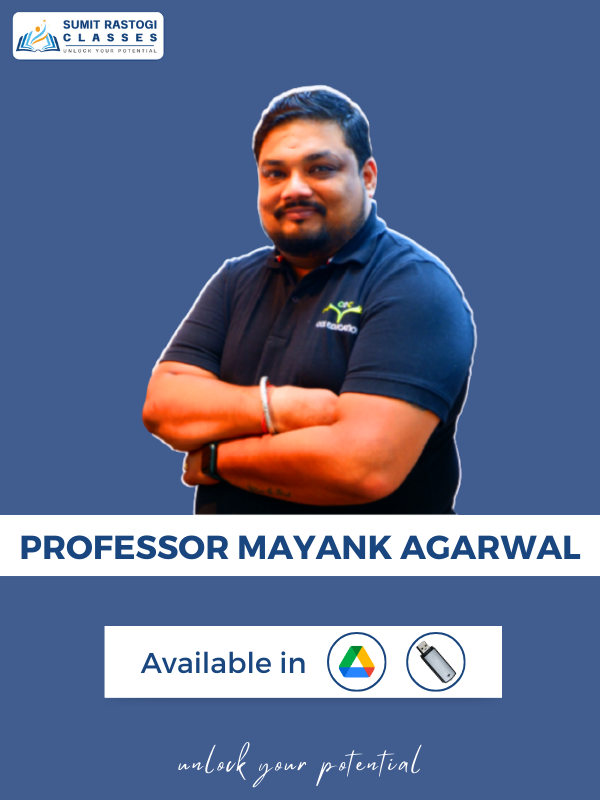 Professor Mayank Agarwal is Post Graduated in Maths, also done MBA & also cleared his CT Series in Actuarial Science.
In his career, Mayank Agarwal Sir has taught more than 20,000 students of CA, CMA, CS, B.Com, And Academic Courses from all over India. Mayank Sir believes in providing conceptual knowledge to students so that they don't end up mugging up books just for the sake of scoring good marks.
Mayank Agarwal Sir has splendid teaching experience of 17+ years.